I envisioned a shoe that would capture the essence of water, an element essential to life.

I began by analyzing the beauty of water,
to interpret its poetic motion into a different form.
I wanted to design a shoe that lived in its environment.

In architecture, it is a common practice to create structures that doesn't disturb its environment, rather the space created should exist in harmony with its surrounding.
"What is a building without intimate relationship to the ground it stands upon?" - Frank Lloyd Wright
Pondering Water

In my explorations, I thought about how water expresses itself in life.
From nature to arts and culture, water was inspiring from all angles.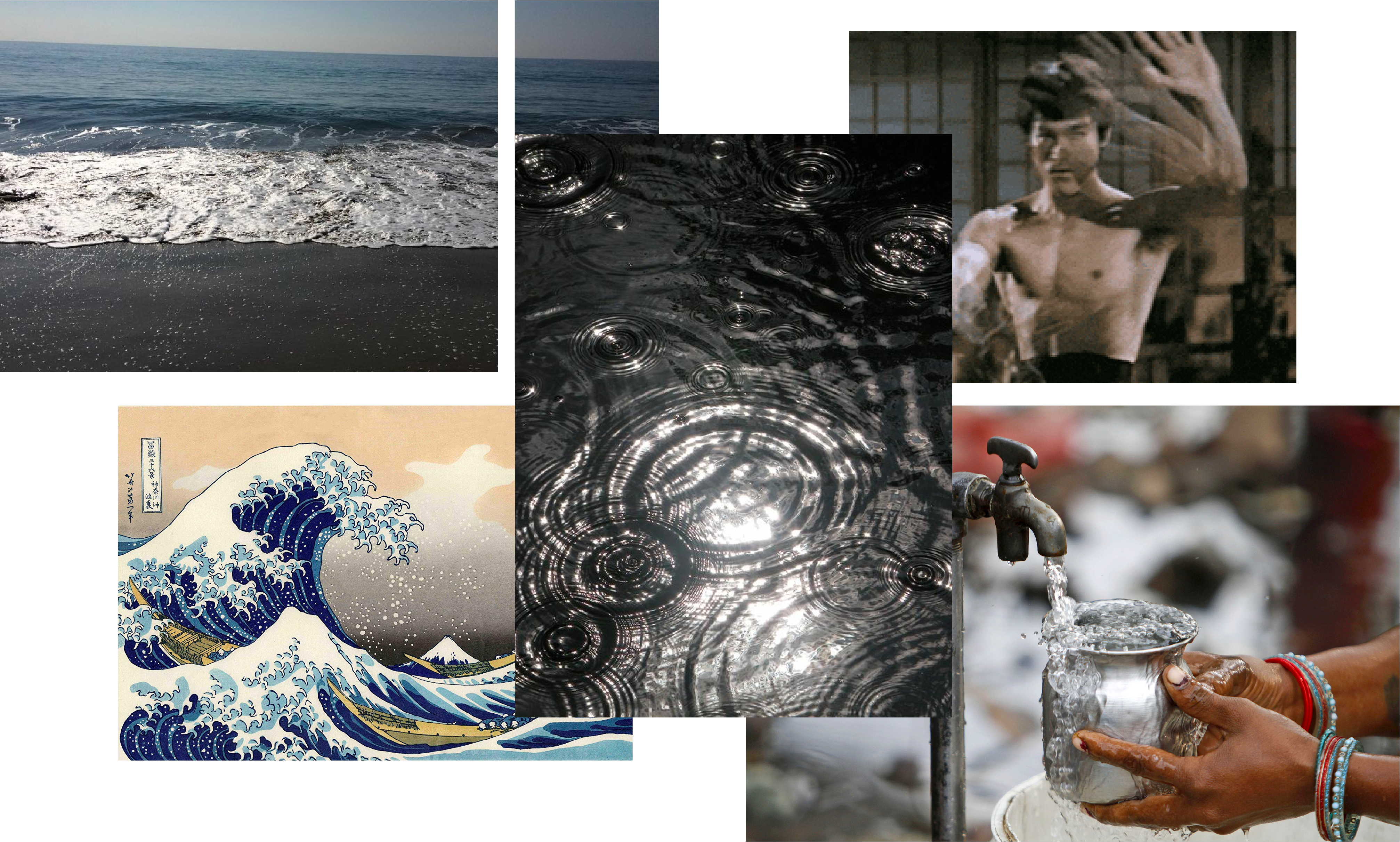 Material
Though bioplastics still have room for improvement, research on bioplastics continues to progress. With future advancements in bioplastics, I intend to use a fully bio-degradable plastic — allowing for Ripple to truly exist in harmony with its environment.
Form Inspiration

I began with studies directly inspired by water and translated its forms into a shoe.