Ripple
I envisioned a shoe that would capture the essence of water, an element essential to life.

I began by analyzing the beauty of water, to interpret its poetic motion into a different form.

Design Philosophy

In architecture, it is a common practice to create structures that doesn't disturb its environment, rather the space created should exist in harmony with its surrounding.
Pondering Water

In my explorations, I thought about
how water expresses itself in life.
From nature to arts and culture,
water was inspiring from all angles.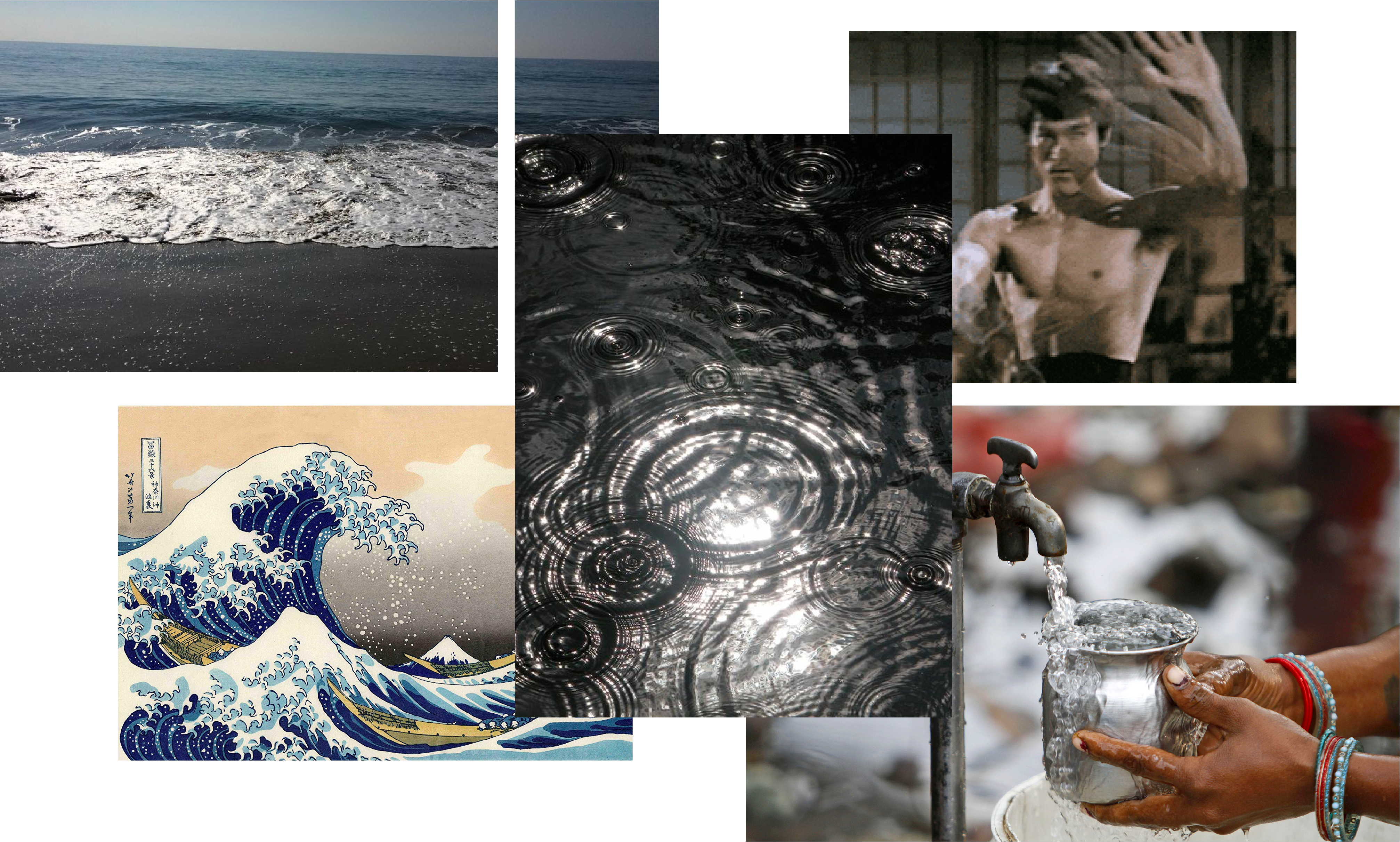 Form Inspiration

I began with studies directly inspired by water
and translated its forms into a shoe.
Material: Bloom Foam

One of the main issues concerning our water is the growth of Algae Bloom. Algae Bloom is both toxic to human and marine life and the main cause of it is increase in temperatures and stagnant water. Algae Bloom can occur in both freshwater or in any marine environments.
The rise of Algae Bloom has led material researchers to create a foam plastic material derived from harvesting foam. One of the leading companies today is Bloom materials.
Colorways
---
Bloom
---
Terraform

---
Abyss