The Mirror is a portable pull-up bar designed to accommodate
the width of any user's back while optimizing the pull-up form.

2020 | Personal Project | Solidworks, Keyshot | 10 Weeks


---
---
Existing Market

There are several different iterations of the no-screw leverage pull-up bar but they all share a specific issue.
They are large and obtrusive making it unportable and difficult to store away because of its 36" length.



Understanding the Perfect Pull-Up




Orthographic comparison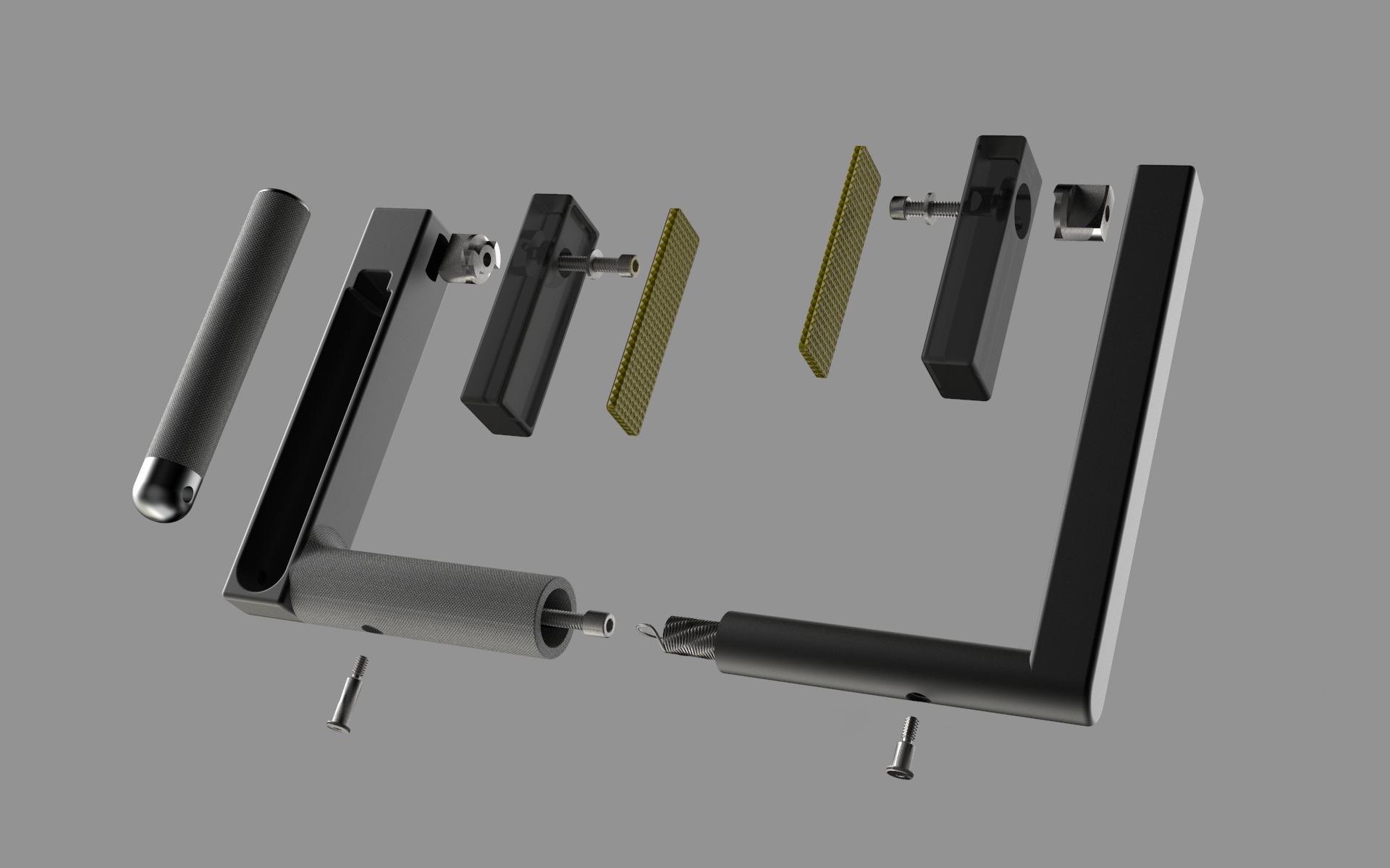 Mockups